The courses in this school are suitable for people who wish to use Rhythm/Drumming to improve their quality of life, or perhaps teach the skills in schools, corporate or community settings, or as an add on to an existing Health/ Wellness or Personal Development profession.
No previous Musical Experience or Knowledge whatsoever is necessary to take these courses.
The school is all about teaching and promoting the use of Rhythm to improve Wellness, Empowerment and Personal Growth.
I teach students to understand and utilise the power of Rhythm through the pursuit of Drumming. Rhythm is such an important part of our existence that is so often overlooked. However, what is less known is that the development of our Rhythmical skills and awareness can greatly enhance our Physical, Emotional, Mental, Social and Spiritual lives.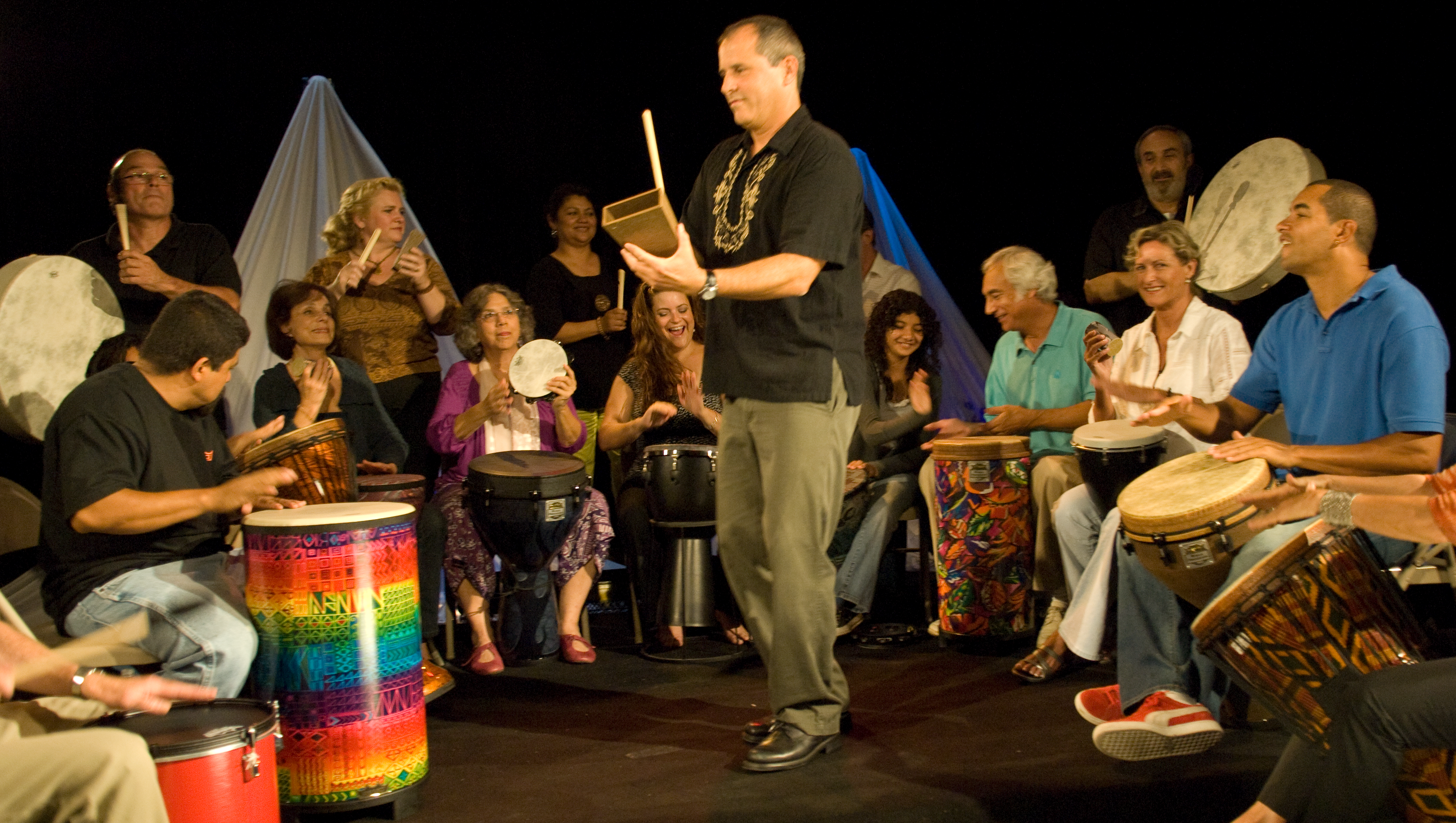 If you wish to use Drumming for your own personal Wellness, or perhaps blend it with Group work you are already involved in, then it is important to learn the basics of hand Drumming and how to adapt it do your desired Intention. With that in mind there are courses for the very beginner Drummer to learn the basics of playing rhythms on a Drum and gain the confidence to sit in and Drum in any Drum Circle or other Drumming event.
For Drummers who have the very basics, there are courses to enable them to utilise their Drumming skills to connect with and carry out the many Wellness/Developmental Exercises and Rituals in the Wellness Courses.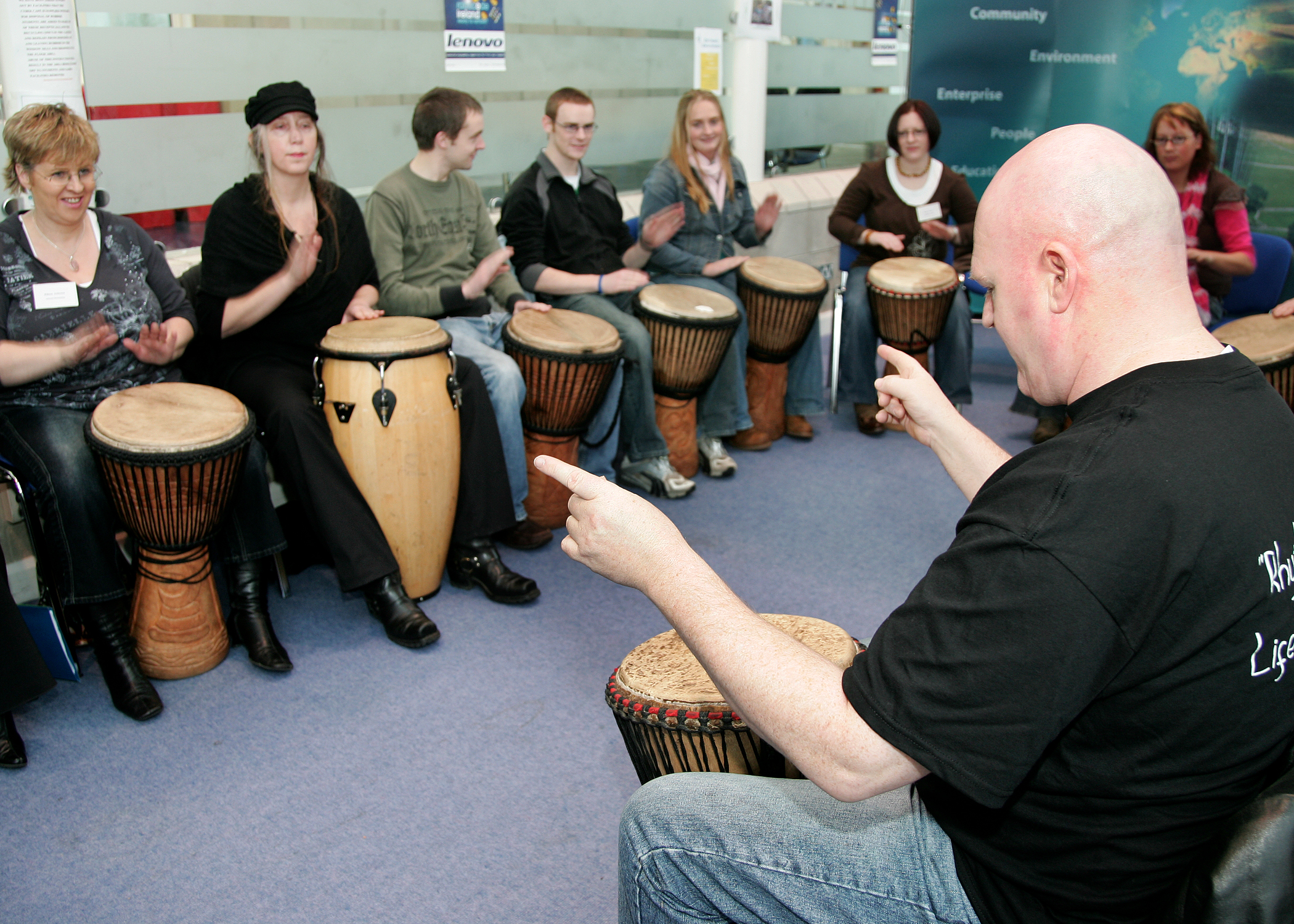 If you work with Groups of people in any capacity (or wish to) there are courses to teach Group Drumming Facilitation. This can be for Schools, Corporate, Community or Public workshops.
As well as courses, there are lots of short lessons, tips, and useful information posted in the school on a regular basis to help students develop the skills and knowledge as they progress on their Drumming Journey.
Also, there will be regular Live Q/A sessions with me, providing an opportunity for students to keep updated on all courses and happenings in the school.
The Courses can be purchased individually, or in certain Bundles…or there is a Membership option whereby the student has access to everything in the school for a Monthly Payment. (As courses come on stream, they are added to the Membership plan).
There is also a 30-day money back Guarantee with all the Courses.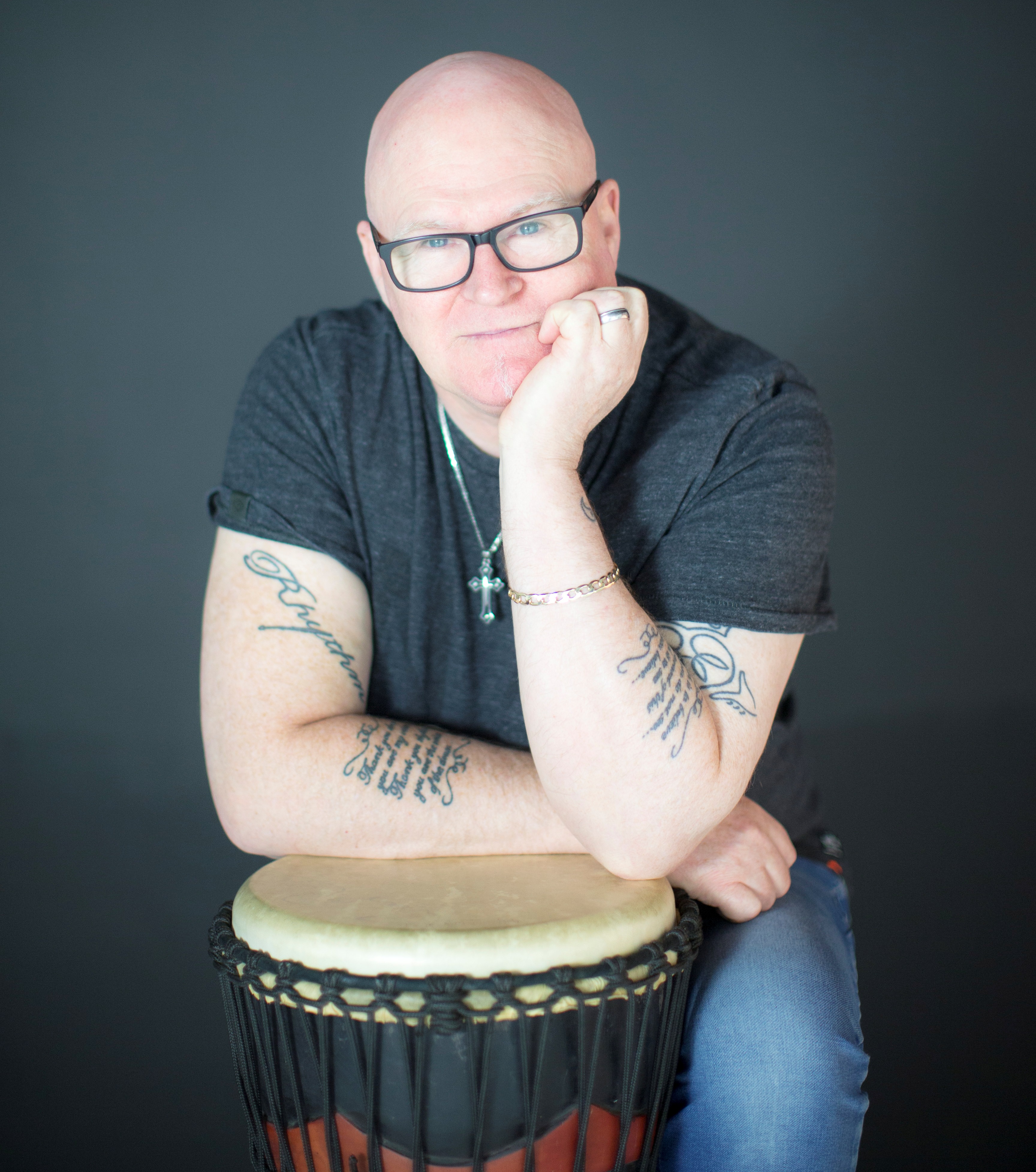 I want to thank you for coming here and checking out the school information, and I would dearly love for you to join the school and enrol with us soon. In the meantime, Happy Drumming!


- Eddie